Environmental Protection Alliance and Center for Humanitarian Affairs Foundation
"REBUILDING OUR WORLD BLOCK-BY-BLOCK"
T h e P o r t a l s o f E P A C H A F o u n d a t i o n – P h a s e I I a r e O p e n :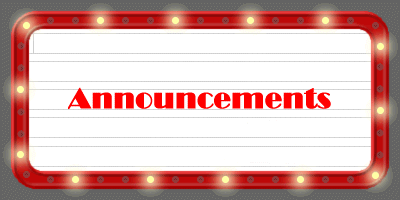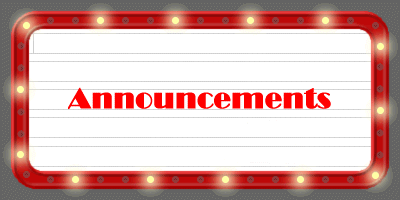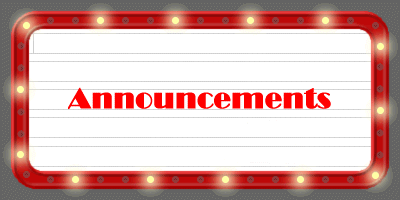 Special Announcements - 2023
Make sure to check back for additional updates!
UN General Assembly Special Announcement
19 September 2023 - 23 and 26September 2023
78th President of the General Assembly
His Excellency, Dennis Francis of
Trinidad and Tobago
PEACE, PROSPERITY & PROGRESS
will guide new General Assembly
President's agenda.
Courtesy, United Nations - LEARN MORE AND WATCH LIVE AT:
MAKE SURE TO VISIT EPACHA'S WEB PAGE AT:
Saudi Arabia: Regional Key to a
The World is Changing . . . So Is Saudi Arabia!
Crown Prince Mohammed bin Salman
Bret Baier of Fox News sits down with Saudi Arabia's Crown Prince Mohammed bin Salman to discuss the advancements the
country has made in the past two decades, as well as
the nation's efforts to normalize relations with Israel.
Courtesy, Fox News - Read More on the following web page:
Courtesy, The Times of Israel - Read More at:
VIEW FULL INTERVIEW VIDEO ON EPACHA'S WEB PAGE AT:
EPACHA Foundation Celebrates
Japanese Peace Bell at the United Nations
HAS THE WORLD
FORGOTTEN
ABOUT
2023 THEME: Actions for peace: Our
ambition for the #GlobalGoals
Learn more on the following web page:
20 September 2023, United Nations
Headquarters, New York
To accelerate action by governments, business, finance,
local authorities and civil society, and hear from
"first movers and doers," the United Nations
Secretary-General is convening a
Climate Ambition Summit at United Nations
Headquarters in New York on 20 Sept. 2023.
The Summit represents a critical political milestone
for demonstrating that there is collective global will
to accelerate the pace and scale of a just transition to
a more equitable renewable-energy based,
climate-resilient global economy.
Learn more on the following web pages:
International Day of Democracy
2023 THEME:
"Empowering the Next Generation"
Learn more on the following web pages:
EPACHA Foundation Proudly Celebrates
September 15 - October 15, 2023
Learn more on the following web page:
Are You Ready to Enter the . . .
As reflections are engaged
in our own special way
with honest reminders day-by-day;
Time also has its honest say:
Even though we stand tall,
Time does not heal all.
NEVER FORGET. NEVER AGAIN.
Show Your Support on the following web page:
54TH

REG. SESSION




11 SEP - 13 OCT

2023
Learn more on the following web page:
Prime Minister of India, The Rt. Hon. Narendra Modi
Learn more on the following web page:
Commonwealth Secretary-General to intensify climate finance campaign at
Africa Climate Summit
Image / Text Courtesy, The Commonwealth
The Commonwealth Secretary-General, the Rt Hon Patricia Scotland KC, will seek to ramp up global support for greater climate finance commitments at the Africa Climate Summit, which takes place 4 to 6 September in Nairobi, Kenya.
​
The summit, held under the theme 'Driving Green Growth and Climate Finance Solutions for Africa and the World', is a critical juncture for the African continent to mobilise action in the lead-up to the UN Climate Change Conference COP28 in November.
Read full text on the following web page:
Concerning the August 14, 2023
Fatal Police Shooting of Eddie Irizarry
GRUESOME VIDEO RELEASED TO PUBLIC: 9/8/2023
Courtesy, The Philadelphia Inquirer - Image: Jessica Griffin / Staff Photographer
Family members stand together during the funeral of Eddie Irizarry, at Christ and Saint Ambrose Episcopal Church.
Mr. Irizarry would like to know,
THE LAW OF JUSTICE SHALL PREVAIL!
A Family: A University:
A Community: A State: ​
Texas Christian University [TCU]: Finance Major:
All American Football: Position: Wide Receiver:
Hometown: Memphis, TN:
Age: 21: Faithful Believer: Sunday School Teacher:
Fatally Shot: Friday: 09:01:2023
A Vibrant Life of Promise
Lawlessly Taken!
Wes Smith, a finance major at the university who was originally Memphis, Tennessee
died early Friday morning [09/01/2023] after police said he was
shot several times in Fort Worth, Texas.
"Teaching them to observe all things whatsoever I have commanded you: and, lo, I am with you always, even unto the end of the world. Amen." KJV Matt.28:20
As the U.S. Citizenry mourn the loss of Wes Smith
may "We the People" bond closer together
to fully understand the horrific
consequences concerning "criminal acts" of
which are in fact acts of
"CRIMES AGAINST HUMANITY!"
Although lawlessly slain by lawless gun violence
yet not silenced, The Life of Wes Smith
shall not be in vain:
Eternal Justice shall not refrain.
Read more on the following web pages: