Food and Agriculture Organization of the United Nations
FAO Director-General Qu Dongyucalls for "urgent change to transform food system."
Business Development and Resource Mobilization
Online Global Dialogue: Joint action on COVID-19
Tuesday, 14 July 2020, 9:30–12:00 CEST
Image / Video / Quote Courtesy, United Nations - FAO
"In the wake of the COVID-19 pandemic, developing countries need massive and urgent support. Join us for an open global dialogue to learn about
FAO's COVID-19 Response and Recovery Programme, and how you
can partner with us to prevent a global food emergency."
Save the Date . . . Follow the Webcast & . . . Learn more at:
Desert Locust Situation Update
Widespread breeding in progress
in the Horn of Africa
Learn more / and get latest UPDATES on the following web page:
"The FAO [Food and Agriculture Organization] of the United Nations leads international efforts to defeat hunger.
Serving both developed and developing countries, FAO acts as a neutral forum where all nations meet as equals to negotiate agreements and debate policy. FAO is also a source of knowledge and information. We help developing countries and countries in transition modernize and improve agriculture, forestry and fisheries practices and ensure good nutrition for all.
Since our founding in 1945, we have focused special attention on developing rural areas, home to 70 percent of the world's poor and hungry people."
Learn more about international
efforts to defeat hunger
and the
"State of Food and Agriculture"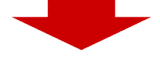 "State of Food Security and
Nutrition in the World"
Click Below: Must See Video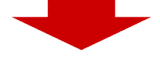 New Director-General vows to build on UN FAO's strengths, making it
more dynamic, transparent and inclusive
Director-General of the United Nations FAO: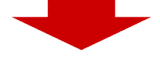 Courtesy, United Nations - FAO
Have you thought about
Agriculture's
vital importance lately?
Are you "Investing" in
Agriculture
to . . .
Sustain Humanity?
Whether fields of corn . . .
. . . or spreads of wheat,
Start Learning More . . .
Start "Investing"
Courtesy, United Nations - FAO
If you've missed the work of EPACHA in its Phase I duration, please be encouraged to click on the below web links.
​
Sincerest Thanks are Extended to http://archive.org/web/ for having made possible an archived viewing of
EPACHA Foundation's entire volume of its Phase I web pages: