Environmental Protection Alliance and Center for Humanitarian Affairs Foundation
"REBUILDING OUR WORLD BLOCK-BY-BLOCK"
T h e P o r t a l s o f E P A C H A F o u n d a t i o n – P h a s e I I a r e O p e n :
Do you know about the . . .
Special Announcements Included Below!
Commonwealth and United Nations
Sign New Agreement
[L] United Nations Deputy Secretary-General Amina Mohammed and [R] Commonwealth Secretary-General Baroness Patricia Scotland
Commonwealth Secretary-General Patricia Scotland and United Nations Deputy Secretary-General Amina Mohammed have formally committed their organisations to work more closely together.
​
The two leaders signed a Memorandum of Understanding today at the Commonwealth's headquarters in Marlborough House, London. The document outlines how the two organisations will work together on pressing global issues such as governance and peace, sustainable development, inclusive growth, climate change, ending violence against women and girls and sports for development and peace.
​
In a joint statement, the Secretary-General of the Commonwealth and the Deputy Secretary-General of the United Nations said:
​
"The United Nations and Commonwealth have long shared a genuine relationship based on shared goals and values.
​
"We are today proud to enhance this friendship and take it to a new level which the delivery of the 2030 Agenda demands."
​
"As we turn to a new decade of action, the challenges we face in order to deliver on the world that we want by 2030 demand we address sustainable development, climate change, improving governance and promoting peace."
​
The Commonwealth is committed to the delivery of the Sustainable Development Goals and has made particular progress on the goals of gender equality and tackling climate change.
​
Across the Commonwealth, gender parity is close to being achieved in primary schools. According to research undertaken by the Commonwealth Secretariat in 2018/2019, a girl is as likely to attend primary school as a boy, and in some Commonwealth countries, more likely to.
​
Working on tackling climate change and ocean conservation is also an area where the Commonwealth has had a significant influence. Last year, all 53 nations in the Commonwealth, covering one third of the world's oceans, signed the Blue Charter a landmark agreement to actively co-operate on ocean governance. So far 12 nations have stepped up to lead action groups on areas such as marine pollution, ocean acidification and coral reef protection.
​
The agreement stresses that 'prevention' will underpin each of the collaborative areas and leaves the door open for additional areas of co-operation at a later date.
Above Text Courtesy, Commonwealth of Nations and United Nations
21 April 1926 – 8 September 2022
Eternal, Consummate Diplomat!
Longest Serving British Monarch!
Learn more on the following web page:
statement by
commonwealth secretary-general,
the rt hon patricia scotland kc
It is with the greatest sorrow and sadness that we mourn the passing of Her Majesty Queen Elizabeth II. After a long life
of faith, duty and service, a great light has gone out.
Her Majesty was an extraordinary person, who
lived an extraordinary life: a constant
presence and example for each of us,
guiding and serving us all for
as long as any of us can remember. Throughout
her reign, and seven decades of extraordinary
change and challenge, Her Majesty was the
epitome of duty, stability, wisdom and grace.
read full statement on the following web page:
7Oth Jubilee: Unprecedented Reign!
A "Beloved Queen for The People:"
yet faithfully serving
through 70 years.
A "Dearly Beloved Wife, Mum,
Grand &
Great Grandmother!"
A Successful, Historic & Memorable Reign Likened Unto None Other!
Congratulations from the Whole
Family of Humanity Around the World!
This year Her Majesty The Queen became the first British Monarch in history to celebrate a Platinum Jubilee. From 2-5 June, 2022 events are taking place across the United Kingdom for an extended bank holiday weekend to reflect on HM The Queen's unprecedented anniversary.
Learn more about the Reign of HM Queen Elizabeth II
and 70 years of service to the Commonwealth
Prince Philip, Duke of Edinburgh
Gone . . But Never Forgotten!
10 June 1921 – 9 April 2021
Courtesy, The Commonwealth
"May His Royal Humanity Shine Brightly in Eternity!"
Learn more about Prince Philip, Duke of Edinburgh at:
Commonwealth law ministers have adopted a new model law to strengthen rules for protecting and handling the personal
data of the 2.5 billion people living
in the association's 56 member countries.
Images / Text Courtesy, The Commonwealth
At their biennial meeting in Mauritius last week, ministers unanimously approved the adoption of the model provisions on data protection as a Commonwealth model law. The model provisions replace and update earlier Commonwealth model laws on computer-related crimes and personal information, reflecting advances in technology and cross-border data flows.
​
The new provisions take a principled approach in line with the latest international agreements on data protection. They include mechanisms to investigate breaches, grounds for cross-border data transfers, rules for privacy compliance, restrictions on the usage of people's personal data and a clear definition of consent.
Read full text on the following web page:
"We cannot compromise with catastrophe, so we must compromise with each other": Commonwealth Secretary-General at COP27
Images / Text Courtesy, The Commonwealth
As the final days of negotiations approach for the annual summit, attended by more than 35,000 delegates from almost 200 nations, the Secretary-General called for actions that will close the gaps on emissions, finance and justice, while taking into account the needs of vulnerable countries.
​
In her statement to the conference plenary, the Secretary-General Scotland emphasised:
​
"As climate change advances, we have lost momentum. The gap on emissions, finance and justice has widened, while the window for action continues to narrow.

​

It is our duty to close that gap – and this process is our only chance. Because we cannot compromise with catastrophe, so we must compromise with each other."

​
She highlighted the series of climate disasters that have affected millions of people across the Commonwealth in recent months. In Pakistan, devastating floods have claimed more than 1,700 lives and affected 33 million people since June. Similarly in Nigeria, more than 600 people have died and 1.3 million displaced, due to the worst floods seen in the country in more than a decade.
Read full text on the following web page:
Commonwealth Secretary-General attends inauguration of
Lesotho's new Prime Minister
Images / Text Courtesy, The Commonwealth
Co-funded by grants from the Commonwealth Secretariat and the European Union under the Strengthening Pacific Intra-Regional and International Trade (SPIRIT) project, the exchange involved a delegation of aquaculture businesses from Pacific Island states and officials from the Pacific Islands Forum Secretariat (PIFS) visiting Mauritius to share and gain best practices in the fisheries sector.
​
"The Connectivity Agenda is proud to support our partners at PIFS and in Mauritius in undertaking this mission, the first program of its kind to bring together private sector representatives from the Pacific Islands and Mauritius," said Kirk Haywood, Head, of the Commonwealth Connectivity Agenda.

​
Despite their physical distance, these Commonwealth small island states share several mutual challenges to developing their private sector and trading links, as well as mutually important economic sectors such as fisheries and aquaculture.
Read full text on the following web page:
Commonwealth Secretary-General attends inauguration of
Lesotho's new Prime Minister
Images / Text Courtesy, The Commonwealth
Thousands of Basotho attended the inauguration ceremony at the Setsoto Stadium in Maseru to witness Matekane take his oath of office as the 7th Prime Minister of the Mountain Kingdom. They were joined by His Majesty King Letsie III and regional leaders including the Presidents of South Africa, Namibia, Zambia and Botswana, as well as heads of international organisations.
​
The inauguration follows the October 7 General Elections which saw Matekane's Revolution for Prosperity (RFP) party win the polls but fall short of an overall majority, leading to the formation of a coalition government with two other political parties - the Alliance for Democrats and Movement for Economic Change. The Commonwealth Observer Group declared the elections calm and peaceful.
Read full text on the following web page:
Newly-signed partnership will promote
sustainable maritime transport
through joint activities in selected countries.
Images / Text Courtesy, The Commonwealth
The International Maritime Organization (IMO) has signed a partnership agreement with the Commonwealth Secretariat, under which both organisations commit to strengthening the maritime and port sectors in selected developing countries through activities which will promote and facilitate the adoption of sustainable maritime transport systems and practices.
​
A Memorandum of Understanding (MoU) was signed on Thursday (29 September) by IMO Secretary-General Kitack Lim and Commonwealth Secretary-General, the Rt Hon Patricia Scotland KC.
Commonwealth countries who are Member States of IMO will benefit from joint capacity-building activities between the two intergovernmental organisations.
Read full text on the following web page:
Focus switches to COP27 as African leaders gather
in Gabon for Africa Climate Week
Images / Text Courtesy, The Commonwealth
The road to COP27 – it's time for Africa
The high-level event comes just months before the UN Climate Change Conference COP27 is scheduled to take place in Sharm El-Sheikh, Egypt, in November, and brings together ministers, officials from key UN and multilateral agencies and more than 1,000 delegates from 42 African countries.
​
Nicknamed the African COP, COP27 is set to build on previous successes and serve as an opportunity for stakeholders to effectively tackle the global challenge of climate change and pave the way for future ambition.
​
African countries continue to disproportionately face the brunt of climate change although they contribute little to it. The event also comes as the continent reels from several extreme weather events such as drought and destructive floods, thus increasing the threat of food insecurity.
Read full text on the following web page:
Learn more about COP27 on the following web pages: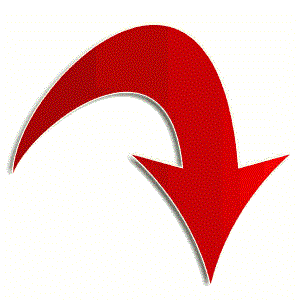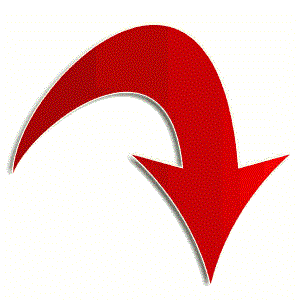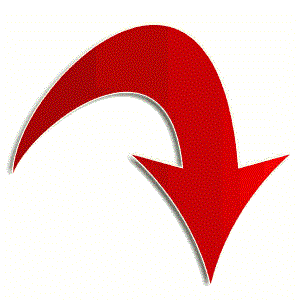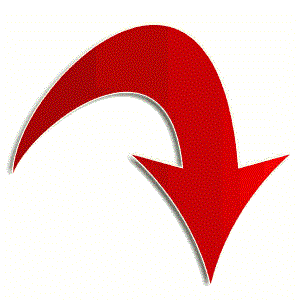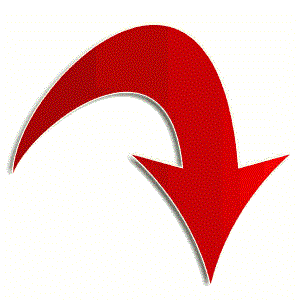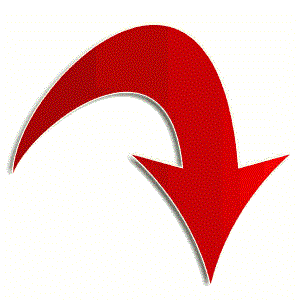 Commonwealth and UNCTAD Expand
Development Cooperation
Images / Text Courtesy, The Commonwealth
The Commonwealth Secretariat and UNCTAD (The United Nations Conference on Trade and Development) have today signed a memorandum of understanding (MoU) to strengthen cooperation in various areas of work.
​
The Commonwealth Secretary-General, The Rt Hon Patricia Scotland QC, and her UNCTAD counterpart, Rebeca Grynspan, signed the MoU at the UNCTAD Headquarters in Geneva.
​
The five-year agreement brings together the Commonwealth Secretariat's experience in programmes and policymaking and UNCTAD's research, analysis and policy work, to help countries make progress towards the Sustainable Development Goals (SDGs).
​
Speaking on the occasion, the Commonwealth Secretary-General said:
​
"I am delighted that we have renewed our partnership to support our members, especially small island states and least developed countries, to achieve the SDGs. With the world facing multiple crises from climate change to food insecurity, partnerships like ours are indispensable to help tackle these challenges."
Read full text on the following web page:
Gabon and Togo Join the Commonwealth Family
25 June 2022 [30 August 2022]
Images / Text Courtesy, The Commonwealth
The Commonwealth family is growing. At the Commonwealth Heads of Government Meeting in Kigali, Rwanda, on 25 June 2022, Gabon and Togo became the 55th and 56th members of the Commonwealth. And very soon, their flags will be flying proudly alongside those of other members at Marlborough House, the Commonwealth Headquarters in London.
Read full text on the following web page:
Sports as an enabler for core Commonwealth principles.
Challenging Stereotypes and strengthening inclusion.
Images / Text Courtesy, The Commonwealth
As the 2022 Commonwealth Games opens in Birmingham today and the Commonwealth Decade of Sport commences, the Commonwealth Secretariat is working to leverage the vital role that access to sport can play in promoting peace, better health, equal rights and sustainable development across the Commonwealth's 56 member countries.
​
"Commonwealth member countries have acknowledged the important contribution that sports and physical activity can make to improving wellbeing and healthy lifestyles, socio-economic development, and helping to build just and peaceful societies. The inclusion of international human rights principles and standards in sports policies and frameworks acts as an enabler for core Commonwealth principles of good governance, respect for human rights and the rule of law. In this way, the Secretariat's Human Rights Unit will continue to assist member countries in attaining their international human rights obligations and the Sustainable Development Goals."
​
The Secretariat's Human Rights Unit supports Commonwealth member states through the provision of technical assistance, integrating a rights-based approach to sports and human rights through sports policy, frameworks, and mega sports events.
Read full text on the following web page: