Environmental Protection Alliance and Center for Humanitarian Affairs Foundation
"REBUILDING OUR WORLD BLOCK-BY-BLOCK"
T h e P o r t a l s o f E P A C H A F o u n d a t i o n – P h a s e I I a r e O p e n :
Humanitarian / Environmental
​
and

OTHER

. . .
Disasters and Emergencies Continue
to Occur Around the World
Keep informed here:
GDACS is a cooperation framework between the United Nations,
the European Commission and disaster managers worldwide
to improve alerts, information exchange and
coordination in the first phase after major sudden-onset disasters.
Disaster Relief / Humanitarian Aid
Continues to be Needed!
Russia's Illegal War Against
Ukraine Continues
with Death and
Destruction Endangering
The Whole of Humanity!
Ukraine Zaporizhzya Nuclear Power Station
Ukraine's Zaporizhzhya Nuclear Power Plant (ZNPP) has been without external back-up power for three months now, leaving it extremely vulnerable in case the sole functioning main power line goes down again and underlining the importance of adhering to five principles established by the International Atomic Energy Agency (IAEA) for the protection of the facility during the military conflict, Director General Rafael Mariano Grossi said today.
​
One of the five concrete principles that the Director General presented to the United Nations Security Council on 30 May – aimed at preventing a nuclear accident – states that off-site power to the ZNPP "should not be put at risk" and that "all efforts should be made to ensure that off-site power remains available and secure at all times".
​
The other principles outlined in Tuesday's meeting at the Security Council included commitments not to attack from or against the plant, not using it as storage or a base for heavy weapons, and to protect structures, systems and components essential to its safe and secure operation from attacks or acts of sabotage.
​
"While the principles won broad support at the United Nations Security Council, which is very encouraging and an important step forward for ensuring nuclear safety and security at the Zaporizhzhya Nuclear Power Plant, the general situation at the site remains highly precarious and potentially dangerous," Director General Grossi said.
​
"The site's fragile power situation continues to be a source of deep concern and – as the newly-established IAEA principles indicate – there is a need for intensified efforts to ensure a more stable and predictable external electricity supply," he said.
​
The ZNPP continues to rely on the only remaining operational 750 kilovolt (kV) power line for the external electricity it needs for reactor cooling and other essential nuclear safety and security functions. Before the conflict, the plant had four such off-site power lines available.
​
A back-up 330 kV power line that was damaged on 1 March on the other side of the Dnipro River as seen from the Russian-controlled ZNPP has still not been repaired, with Ukraine having said that military action has prevented its experts from safely accessing the location situated in territory it controls to repair the line.
​
The lack of any back-up options means that when the 750 kV line is cut – as happened most recently on 22 May – Europe's largest nuclear power plant (NPP) is forced to rely on emergency diesel generators as a last line of defence, clearly an unsustainable situation.
​
The IAEA experts at the site recently visited the ZNPP 750 kV open switchyard, where they confirmed that three of the power lines remained disconnected and learned that some parts for repairing them were being manufactured but the delivery date is not known.
​
The nearby Zaporizhzhya Thermal Power Plant (ZTPP) operates the 330 kV open switchyard, through which back-up power in the past has been provided to the ZNPP. The Russian Federation reported in March that Rosatom was working to remove damaged equipment from the open switchyard, with the aim of restoring three 330 kV lines to the grid system in currently Russian-controlled territory. The IAEA team of experts present at the ZNPP has still not been granted access to the ZTPP to assess the situation, despite assurances from Rosatom that they would be able to go there. Consultations are ongoing to secure the access.
​
"Our experts must access the ZTPP to see for themselves what the current situation is like and whether it might be possible to restore back-up power there," Director General Grossi said.
​
Over the past week, the IAEA team reported hearing two landmine explosions just outside the ZNPP site, again highlighting the tense situation amid intense speculation of imminent military action in the region and the need to observe the Agency's five principles.
​
"As I told the United Nations Security Council just a few days ago, I respectfully and solemnly ask both sides to observe these five principles, which are essential to avoid the danger of a catastrophic incident. These principles are to no one's detriment and to everyone's benefit," Director General Grossi said.
​
"At Tuesday's meeting, both sides expressed strong support for our work to ensure nuclear safety and security. Everyone agrees that a nuclear accident must not happen. Based on their statements, I expect that these five basic principles will be adhered to," he said. "If there are any violations, which I sincerely hope there won't be, I will not hesitate to report about them publicly."
​
- Text excerpt, IAEA -
CLICK BELOW - READ/LEARN MORE: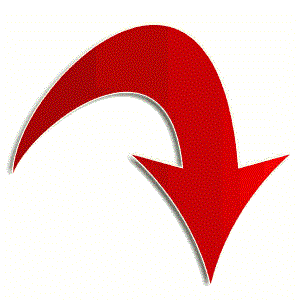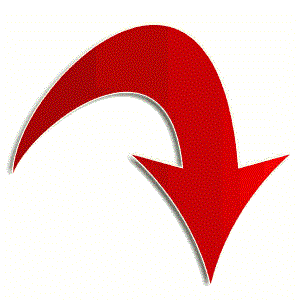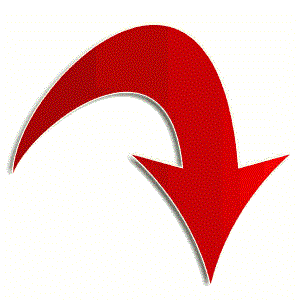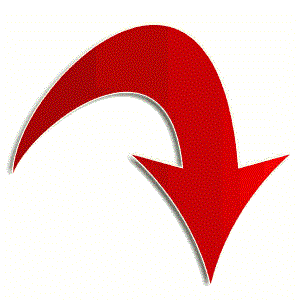 ** Important Announcements **
COVID-19 over as a global health emergency.
"Yesterday, the Emergency Committee met for the 15th time and recommended to me that I declare an end to the public health emergency of international concern. I have accepted that advice.
It is therefore with great hope that I declare COVID-19 over as a global health emergency.
​
However, that does not mean COVID-19 is over as a global health threat."
'Mpox' over as a global health emergency.
"Yesterday, the emergency committee for mpox met and recommended to me that the multi-country outbreak of mpox no longer represents a public health emergency of international concern.
​
I have accepted that advice, and am pleased to declare that mpox is no longer a global health emergency."
Read Full Transcript [Opening Remarks] on the following web page:
DIRE HEALTH SITUATION IN SUDAN
WHO Director-General Tedros:
"PEACE IS THE ONLY SOLUTION."
WHO: 6 February 2023 Earthquake in Syria and Turkiye
Virtual Press Conference by WHO Director-General
Dr. Tedros on response and needs for
Syrian Arab Republic and Türkiye Earthquakes
Must See Video: Click to View