K e e p I n f o r m e d . . .
What are you waiting for?
U n i t e d N a t i o n s !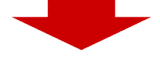 See Also: UN Web TV Live Schedule in Print:
C o u r t e s y , U n i t e d N a t i o n s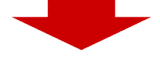 Successful Partnerships
&
Humanity's Helping Hands
Around the World are
always informed!
EPACHA Foundation Extends
​​
Sincere Thanks to
for allowing use of images and print
​​
presented herein.
If you've missed the work of EPACHA in its Phase I duration, please be encouraged to click on the below web links.
​
Sincerest Thanks are Extended to http://archive.org/web/ for having made possible an archived viewing of
EPACHA Foundation's entire volume of its Phase I web pages: