E P A C H A F o u n d a t i o n
​
P r o u d l y S u p p o r t s
United Nations Foundation
Are YOU Partnering with the United Nations?
Courtesy,
​
[R] Ted Turner, III - Founder & Chairman, UN Foundation
​
[L] Timothy E. Wirth, Former Sen. & Pres. UN Foundation
The place where Humanity's stories of real people and events continue to be told together with Environmental concerns around the world.
​
In the 21st Century and new Millennium, Nations great and small must – as never before – intently focus on the full spectrum of Humanitarian and Environmental concerns that affect every facet of life globally.
Although the world has become smaller, more technologically advanced and interconnected, bigger and unprecedented challenges are constant reminders that our world must be "secured, improved and sustained" far into the future for all of Humanity including our planetary environment.
​
​
Regarding our world and the
​
much needed
​
WORK TO BE DONE,
​
"Partnerships"
are . . .
​
"The Way to the Future!"
Welcome to EPACHA Foundation –
In 2015, world leaders agreed to
17 Sustainable Development Goals
for a better world by 2030
Keep Up-to-Date with the
SDGs Knowledge Platform
Click on the following SDG Images:
1st SDG [Progress] Summit 24 - 25 September 2019:
Celebration of the 50th Anniversary
COMMITTED TO
IMPROVING THE STATE
OF THE WORLD
Learn more on the following web page:
The 5th United Nations Secretary-General,
Javier Perez de Cuéllar,
whose UN career began with the first ever
General Assembly

meeting in 1946, celebrates

his
100th birthday on Sunday, 19 January 2020.
Courtesy, United Nations / Yutaka Nagata
Happy Birthday & Many Thanks!
Learn more about Javier Perez de Cuéllar at:
The United States Mint Proudly Honors
Dr. Martin Luther King, Jr.
on his Birthday - January 15, 1929
Courtesy, United States Mint - January 2020
America and the World continues
to Remember, Honor and Thank
Dr. Martin Luther King, Jr. - the
greatest "Civil Rights Leader" of our time!
Learn more about the Life and Legacy of
Dr. King on the following web pages:
The devastation continues into 2020.
DELIBERATELY LIGHTING WILDFIRES
IN ANY PLACE AROUND THE WORLD
IS "CRIMINAL BEHAVIOR:"
"CRIMES AGAINST OUR ENVIRONMENT!"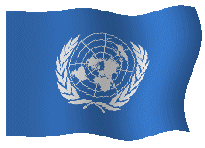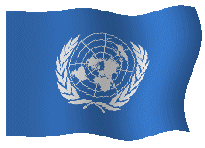 Ukraine jet crashes in Iran, killing 176:
UN Chief offers deepest condolences.
Courtesy, United Nations - UN Photo/Mark Garten
"The UN Secretaty-General] expresses his deepest
condolences to the families of the victims and
to the Governments of all the countries
whose nationals lost their lives
in this tragedy . . ."
Quote Courtesy, United Nations
Read more on the following web page:
EPACHA Foundation Wishes . . .
Whether Nations great or small, another year
is upon us all with unprecedented . . .
WORK TO BE DONE!
Those global responsibilities -
from the crucial need to prudently combat
climate change to ensuring the whole of
Humanity's overall well-being and
continued development within a
healthy environment cannot
be ignored, deprioritized
or conveniently set aside.
Now is the time for historic
"GLOBAL ACTION!"
Ingredients to make an indelible mark in
Human history cohesively blends together
determined efforts of close-knit partnerships,
well-intentioned global alliances and last . . .
but certainly not least, grass-roots, hands-on
local communities participation - all aimed
at covering the full spectrum at hand.
As time progresses throughout
this decade toward that year
destined to achieve the
2030 SDGs,
Sustainable Development
"ACTION"
is the pathway forward!
UN Secretary-General António Guterres
2020 New Year's Video Message
Learn more on the following web page:
Looking Back . . . While Moving Forward.
The Work Continues for
the World as a Whole!
The 2010 – 2020 UN News Decade in Review. Part One
Learn more. Keep up-to-date. Click below:
The 2010 – 2020 UN News Decade in Review. Part Two
Learn more. Keep up-to-date. Click below:
The 2010 – 2020 UN News Decade in Review. Part Three
Learn more. Keep up-to-date. Click below:
If you've missed the work of EPACHA in its Phase I duration, please be encouraged to click on the below web links.
​
Sincerest Thanks are Extended to http://archive.org/web/ for having made possible an archived viewing of
EPACHA Foundation's entire volume of its Phase I web pages: