Environmental Protection Alliance and Center for Humanitarian Affairs Foundation
"REBUILDING OUR WORLD BLOCK-BY-BLOCK"
T h e P o r t a l s o f E P A C H A F o u n d a t i o n – P h a s e I I a r e O p e n :
U n i t e d N a t i o n s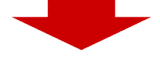 What exactly is the purpose of IAEA?
International Atomic Energy Agency
M U S T S E E V I D E O !
United Nations Secretary-General
A n t ó n i o G u t e r r e s
launches new disarmament agenda 'to secure our world and our future'
UN Secretary-General António Guterres speaks at the University of Geneva, launching his Agenda for Disarmament, on 24 May 2018.
UN Photo Courtesy, Jean-Marc Ferre
"The United Nations was created with the goal of eliminating war as an instrument of foreign policy," Secretary-General António Guterres said, unveiling his new agenda, entitled, Securing Our Common Future, at the University of Geneva, in Switzerland.
​
"But seven decades on, our world is as dangerous as it has ever been," he warned.
​
"Disarmament prevents and ends violence. Disarmament supports sustainable development. And disarmament is true to our values and principles," he explained.
Above Text Courtesy, United Nations
M U S T S E E V I D E O !
Learn more on the following web page:
With the "purpose of IAEA"
understood . . . Should any Nation,
entity, group or individual be
allowed to violate IAEA's
clearly defined purpose
intended for the
benefit and sustainability of
"The whole of Humanity"
within the framework of
​
"P E A C E" &
"D e v e l o p m e n t ?!"
​
The whole of Humanity is united against the misuse of any of Humanity's natural resources and nuclear technologies being illegally obtained and hoarded for purposes other than IAEA's stated "nuclear cooperation:" including moreover, IAEA's "documented international nuclear regulations and guidelines" that must be adhered to by all Nations.
Humanity shall - at all times - maintain its staunch stance against any Nation, entity, group or individual which seeks the destruction of any part of Humanity or its life-sustaining Environment by means of nuclear capabilities.
Throughout History - in every culture Around the World - there are old adages [pithy sayings
of wisdom and prudence].
Humanity's "new adage" for the 21st Century and new Millennium concerning NUCLEAR
THREATS AND THE MISUSE OF
NUCLEAR TECHNOLOGIES
is simply: "O.P.E!"
Any Nation, entity, group or individual not willing to "cease-and-desist" all
nuclear threats to Humanity and
its invaluable, life-sustaining
Environment . . .
and also unwilling to demonstrate
with "habitual truthfulness" the
safe, secure and peaceful use
of nuclear technologies is
HAPPILY INVITED BY THE
GLOBAL FAMILY OF HUMANITY
TO HASTILY GO . . . .
O.P.E!
"Off Planet Earth!"
​
​
Above Text, EPACHA Foundation
​
​
​
Learn more about the noble work of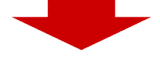 EPACHA Foundation Extends
​​
Sincere Thanks to
for allowing use of images, visuals
and print presented herein.
​
​
If you've missed the work of EPACHA in its Phase I duration, please be encouraged to click on the below web links.
​
Sincerest Thanks are Extended to http://archive.org/web/ for having made possible an archived viewing of
EPACHA Foundation's entire volume of its Phase I web pages: