Environmental Protection Alliance and Center for Humanitarian Affairs Foundation
"REBUILDING OUR WORLD BLOCK-BY-BLOCK"
T h e P o r t a l s o f E P A C H A F o u n d a t i o n – P h a s e I I a r e O p e n :
U n i t e d N a t i o n s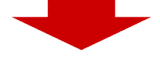 What is the important
work of IAEA?
Keep scrolling down to learn more!
IAEA Director General Statement
on Nuclear Power at COP28
"Net zero needs nuclear power."
"The IAEA and the Intergovernmental Panel on
Climate Change [IPCC] see "nuclear" as
an important part of the solution to
climate change and energy insecurity."
ATOMS FOR PEACE &
DEVELOPMENT!
"Since the beginning of the 21st century, nuclear power has avoided the release
of some 30 gigatonnes of greenhouse
gases. Today, it provides a
quarter of the world's clean electricity and contributes to the achievement of the Sustainable Development Goals."
Learn more on the following web pages:
IAEA Director General at the UN
78TH General Assembly
At #UNGA, Director General Rafael Mariano Grossi highlighted the IAEA's role for peace and development: from addressing global challenges to taking concrete steps to achieve #GlobalGoals with nuclear science and technology.
ATOMS FOR PEACE &
DEVELOPMENT!
The Work of the Agency Continues!
Learn more on the following web pages: