N A T O ' s G r o w i n g
" . . . It is not written in stone that the transatlantic bond will survive forever. But I believe we will preserve it . . .
We stand together. We protect each other."
Above Quote, NATO Secretary General Jens Stoltenberg at Lancaster House - 21 June 2018
C o u r t e s y , N A T O
There should never be any doubt or confusion as to the reason NATO was formed. The North Atlantic Treaty Organization's purpose is clearly defined: "NATO's purpose is to guarantee the freedom and security of its members through political and military means." [https://www.nato.int/nato-welcome/index.html]
​
With that clearly understood, NATO and its Members are ever vigilant: keeping careful watch for possible dangers or difficulties in a now - more than ever before - fast-changing world wherein new and unprecedented challenges not only threaten NATO Members, but also the whole of Human existence including the very environment that all of Humanity inhabits.
​
The earliest years of the 21st Century have already presented alarming events evidencing heinous acts of terror, violence and brutalities against innocent and helpless populations of vulnerable men, women and children: cruelties against Humanity which must be concertedly addressed - and even forcefully halted - with the joint efforts of Nations great and small.
​
With tremendous burdens of extreme hardships yet being thrust upon large populations of the helpless and vulnerable, i.e. millions being subjected to forced displacements throughout diverse areas around the world, extensive Humanitarian needs are also growing globally.
As the world continues its journey further into this new Century and Millennium, "Partnerships for Humanity" and it's life-sustaining environment must lead the way!
​
Thanks to the growing "Helping Hands of NATO and it's Members" Humanity in its entirety can continue to look forward to a secured, peaceful and prosperous co-existence within a healthy environment NOW . . . and for future generations to come!
​
* * Keeping Up With NATO * *
Updates / Special Announcements Continued Below . . .
Speaking ahead of a virtual address to German Christian Social Union (CSU) parliamentarians on Wednesday (6 January 2021), Secretary General
Jens Stoltenberg explained that 2021 will be a crucial year for NATO.
At a press point with Alexander Dobrindt, Chairman of the
CSU Parliamentary Group,
Mr. Stoltenberg praised Allied armed forces for supporting
civilian efforts to cope with the COVID-19 pandemic.
Looking Back on 2020 . . . March 20, 2020
Text / Image Courtesy, NATO
"Safeguarding Peace in an Unpredictable World"
On Monday, 18 January 2021, the NATO Secretary General, Mr. Jens Stoltenberg will take part in the 6th edition of the Sciences Po Youth & Leaders Summit, organised online by its School of International Affair
Mr. Stoltenberg will also participate in a Q&A session
moderated by Mr. Enrico Letta, Dean of the
Paris School of International Affairs at Sciences Po.
Courtesy, NATO / SciencesPo
JOIN ONLINE EVENT. . . Learn more at:
NATO Secretary General: We need
to work together to find
common solutions.
Speaking at the annual Riga Conference on Friday
(13 November 2020), NATO Secretary General
Jens Stoltenberg stressed the importance of
Alliance unity and Allies' continued
investment in defence to ensure
peace and prosperity for the future.
While the COVID-19 pandemic has brought up new challenges, it has not swept away other security challenges. "None of our countries, even the biggest ones, can deal with the challenges we now face, alone", Mr. Stoltenberg said, "we need to work together to find common solutions".
Learn more . . . Click on the following web link:
Do You Know About . . .
NATO 2030 Youth Summit?
November 9, 2020 - Virtual Event: Start Time 3:30 p.m.
Is NATO continuing to keep its Alliance . . .
and all of Humanity safe in the
next decade and beyond?
It's up to "YOUTH" to learn more:
NATO Secretary General Launches
NATO Secretary General Jens Stoltenberg today (Monday 8 June) launched his outline for NATO 2030 in an online conversation with the Atlantic Council and the German Marshall Fund of the United States. "This is an opportunity to reflect on where we see our Alliance ten years from now, and how it will continue to keep us safe in a more uncertain world" the Secretary General said.
To do this, the Secretary General said, NATO must "stay strong militarily, be more united politically, and take a broader approach globally."
Text/Image Courtesy, NATO
Learning more on the following web page:
North Macedonia joins NATO as 30th Ally
Today (27 March 2020),
North Macedonia became NATO's newest member,
upon depositing its instrument of accession to
the North Atlantic Treaty with the US State
Department in Washington DC. NATO
Allies signed North Macedonia's protocol
in

February 2019, after which all 29 national
parliaments voted to ratify the country's membership.
Text/Image Courtesy, NATO
Learning more on the following web page:
" Fifty years ago today, the Treaty on the Non-Proliferation of Nuclear Weapons (NPT) entered into force. We, as NATO Allies, celebrate this visionary Treaty and its remarkable achievements. The NPT remains the essential bulwark against the spread of nuclear weapons, the cornerstone of the global non-proliferation and disarmament architecture, and the framework for international cooperation in sharing the benefits of the peaceful uses of nuclear energy, science, and technology. Allies remain strongly committed to full implementation of the NPT in all its aspects. . . "
Quote Courtesy, NATO - Read full text on the following web page:
by NATO Secretary General Jens Stoltenberg following the North Atlantic Council meeting at Turkey's request for
Article 4 consultations on the situation in Syria
" . . .The North Atlantic Council has just met, following a request by Turkey to hold consultations under article 4 of NATO's founding Washington Treaty on the situation in Syria.
​
Under article 4 of the Treaty, any Ally can request consultations whenever, in the opinion of any of them, their territorial integrity, political independence or security is threatened.
​
I spoke to the Turkish foreign minister Mevlut Cavusoglu last night about the situation in Syria.
​
And he requested these consultations. Today Turkey briefed on the serious security situation in Syria.
​
Allies offer their deepest condolences for the death of Turkish soldiers in last night's bombing in Idlib. And expressed their full solidarity with Turkey.
​
Allies condemn the continued indiscriminate air strikes by the Syrian regime and Russia in Idlib province.
​
I call on them to stop their offensive. To respect international law. And to back UN efforts for a peaceful solution.
​
This dangerous situation must be deescalated and we urge an immediate return to the 2018 ceasefire. To avoid further worsening of the horrendous humanitarian situation in the region. And to allow urgent humanitarian access for those trapped in Idlib.
Today's meeting is a clear sign of solidarity with Turkey. Turkey is a valued NATO Ally and Turkey is the NATO Ally most affected by the terrible conflict in Syria, which has suffered the most terrorist attacks, and which hosts millions of refugees . . . "
Quote Courtesy, NATO - Read full text on the following web page:
NATO Secretary General Jens Stoltenberg
Opening Remarks at the
Munich Security Conference
MSC2020 - 15 February 2020
" . . .

This year's conference raises the question "has the West lost its way?" Indeed, questions are being asked on both side of the Atlantic about the strength of our transatlantic bond.

People wonder where we are heading. And whether we will continue to go together. But does this mean that we are lost? It's true, the path is not easy. And sometimes we stumble. But we have not lost our way. And more importantly, our values have not lost their value.

Freedom, democracy and the rule of law. They have brought unprecedented peace and prosperity. And they remain, the values remain a beacon of hope for people around the world. Whenever they have been threatened, we have stood up for them

. . . "
Quote Courtesy, NATO - Read full text on the following web page:
Howard University, Washington, D.C.
February 13 - 16, 2020
Courtesy, NATO / Howard University
What are you waiting for?
Click below . . . Start Learning more!
NATO's International Model Conference
April 4, 1949 - April 4, 2019
Important Question . . . for a new era!
Does "Humanity" need NATO?
In this new era of modern-day advancements in technological capabilities intended for the furtherance of global human
development and sustainability within a safe and
healthy environment, unforeseen - and even
unimagined - adversities which threaten the
whole of Human existence are unavoidable
challenges that cannot be ignored.
In fact, the preparedness of all
Nations must be readily joined together in
efforts toward a secured and peaceful world for all!
"All of Humanity" needs NATO!
Must See Video: Click below web link!
NATO Secretary General Jens Stoltenberg visited the White House
on Tuesday (2 April 2019) for a meeting with US
President Donald Trump. The Secretary General
thanked President Trump for his
strong leadership and commitment to NATO.
Read more on the following web page:
Learn more about NATO: Click on following web links:
Learn more about the History of NATO at:
NATO Allies agreed today (28 March 2019) to extend the mandate of Secretary General Jens Stoltenberg by
a further two years, until 30 September 2022.
Allies expressed their support for the Secretary General's work to adapt and modernise NATO and ensure it remains fit for the future.
Read more on the following web page:
NATO Secretary General Jens Stoltenberg gave a keynote speech to the Munich Security Conference.
Read more on the following web page:
L e a r n m o r e a b o u t . . .
NATO's Growing Humanitarian Role
​
on the following web page: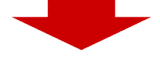 EPACHA Foundation Extends
for allowing use of images and print
​​
presented herein.
If you've missed the work of EPACHA in its Phase I duration, please be encouraged to click on the below web links.
​
Sincerest Thanks are Extended to http://archive.org/web/ for having made possible an archived viewing of
EPACHA Foundation's entire volume of its Phase I web pages: