N A T O ' s G r o w i n g
" . . . It is not written in stone that the transatlantic bond will survive forever. But I believe we will preserve it . . .
We stand together. We protect each other."
Above Quote, NATO Secretary General Jens Stoltenberg at Lancaster House - 21 June 2018
C o u r t e s y , N A T O
There should never be any doubt or confusion as to the reason NATO was formed. The North Atlantic Treaty Organization's purpose is clearly defined: "NATO's purpose is to guarantee the freedom and security of its members through political and military means." [https://www.nato.int/nato-welcome/index.html]
​
With that clearly understood, NATO and its Members are ever vigilant: keeping careful watch for possible dangers or difficulties in a now - more than ever before - fast-changing world wherein new and unprecedented challenges not only threaten NATO Members, but also the whole of Human existence including the very environment that all of Humanity inhabits.
​
The earliest years of the 21st Century have already presented alarming events evidencing heinous acts of terror, violence and brutalities against innocent and helpless populations of vulnerable men, women and children: cruelties against Humanity which must be concertedly addressed - and even forcefully halted - with the joint efforts of Nations great and small.
​
With tremendous burdens of extreme hardships yet being thrust upon large populations of the helpless and vulnerable, i.e. millions being subjected to forced displacements throughout diverse areas around the world, extensive Humanitarian needs are also growing globally.
As the world continues its journey further into this new Century and Millennium, "Partnerships for Humanity" and it's life-sustaining environment must lead the way!
​
Thanks to the growing "Helping Hands of NATO and it's Members" Humanity in its entirety can continue to look forward to a secured, peaceful and prosperous co-existence within a healthy environment NOW . . . and for future generations to come!
​
April 4, 1949 - April 4, 2019
Important Question . . . for a new era!
Does "Humanity" need NATO?
In this new era of modern-day advancements in technological capabilities intended for the furtherance of global human
development and sustainability within a safe and
healthy environment, unforeseen - and even
unimagined - adversities which threaten the
whole of Human existence are unavoidable
challenges that cannot be ignored.
In fact, the preparedness of all
Nations must be readily joined together in
efforts toward a secured and peaceful world for all!
"All of Humanity" needs NATO!
Must See Video: Click below web link!
NATO Secretary General Jens Stoltenberg visited the White House
on Tuesday (2 April 2019) for a meeting with US
President Donald Trump. The Secretary General
thanked President Trump for his
strong leadership and commitment to NATO.
Read more on the following web page:
Learn more about NATO: Click on following web links:
Learn more about the History of NATO at:
NATO Allies agreed today (28 March 2019) to extend the mandate of Secretary General Jens Stoltenberg by
a further two years, until 30 September 2022.
Allies expressed their support for the Secretary General's work to adapt and modernise NATO and ensure it remains fit for the future.
Read more on the following web page:
NATO Secretary General Jens Stoltenberg gave a keynote speech to the Munich Security Conference.
Read more on the following web page:
L e a r n m o r e a b o u t . . .
NATO's Growing Humanitarian Role
​
on the following web page: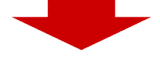 EPACHA Foundation Extends
for allowing use of images and print
​​
presented herein.
If you've missed the work of EPACHA in its Phase I duration, please be encouraged to click on the below web links.
​
Sincerest Thanks are Extended to http://archive.org/web/ for having made possible an archived viewing of
EPACHA Foundation's entire volume of its Phase I web pages: