Environmental Protection Alliance and Center for Humanitarian Affairs Foundation
"REBUILDING OUR WORLD BLOCK-BY-BLOCK"
T h e P o r t a l s o f E P A C H A F o u n d a t i o n – P h a s e I I a r e O p e n :
Hardly can a finger of blame be pointed at
for starving its inhabitants!
From ancient times which produced simple agricultural implements to present-day advancements, "agricultural processes" have been - and is yet - a most valuable and indispensable necessity that helps to nurture the seedlings of harvest for the entire world. And with the abundance of Earth's bountifulness – that is to say – with Earth's innate potential and ability to bring forth in plenty, extreme conditions of starvation and hunger cannot be justified in terms of shortages of natural resources.
Many of the causes of malnutrition, extreme hunger and food shortages can be found within the "economic" structuring of highly developed societies which have controlled Earth's natural bounty by means of availability of resources and scarcity of the same – both steadily in play for profits.
Although this long-time controlling practice of "supply and demand manipulation" have competitively played back-and-forth like a global pendulum – depending on who's controlling what part of Earth's natural resources, when and for how long – the consequences of such toying and reckless behavior have heaped tremendous harms, ills and needless sufferings upon the world's poorest populations.
Even in the 21st Century and new Millennium, support for such self-centered, manipulative attitudes and behaviors has not abated. Thus, the global pendulum of supply and demand remains a source cause of epidemic starvation, evidenced extensively around the world.
By attaching erroneous behavior to erroneous ideas, views and long-standing concepts which explain one's so-called fortunes or misfortunes in terms of e.g., "the survival of the fittest," "the haves' and the have-nots," "the chosen or favored," "superiorities vs. inferiorities" and a host of other catchy, self-serving phrases - all cleverly devised in an attempt to justify the utter neglect of the poorest of the world's poor - have amounted to nothing less than wide-spread "Crimes Against Humanity!"
Now in the dawning years of the 21st Century and new Millennium, the absurdity of such faulty concepts and behavior, which have been embedded in the hearts and minds of controlling forces around the world, have ironically brought world shakers and movers to a deeper contemplative view of the future!
​
Global "controllers" and "big rollers" are now realizing that in order to progress any further into a successful and sustainable the future, a 'plowing out' of several economic and societal pit-falls must now be undertaken if a viable and prosperous future is to be realized, regardless of how "fit, fortunate or favored" one is thought to be.
The severity of starvation on a global scale can no longer be placated with the use of simple plowing and agricultural tools. In today's world of advanced technologies in the field and science of agricultural research and development, long-overdue assistance - across the agricultural spectrum - must now be provisioned to impoverished areas steeped in hunger and starvation due to the lack of agricultural knowledge, applicable agricultural techniques and technological advancements.
​
Thus, humanitarian agricultural assistance in the 21st Century now encompasses the provisioning of larger-scaled and more sophisticated means, methods, techniques and machineries for the growth and production of foods with naturally inherent nutritional value.
The growing, production and storage of nutritional food throughout underdeveloped and developing areas experiencing severe hunger and starvation is one of EPACHA's foremost priorities.
As The Foundation [EPACHA] progresses toward reaching its humanitarian agricultural goals, EPACHA will coordinate its humanitarian agricultural projects with those of governmental and agri-business sectors world-wide.
EPACHA will seek the assistance of Corporations/Organizations/ Groups/Individuals [COGIs] having the wherewithal to assist in humanitarian agricultural initiatives.
Not-for-Profit Organizations and NGOs whose work is centered on humanitarian agricultural assistance will also be indispensable sources of helpful assistance in the process of fulfilling agricultural needs in areas whose populations are experiencing lack of agricultural food growth and production.
In addition, EPACHA Foundation will provide limited assistance to organizations, groups [and/or] individuals having smaller-scaled agricultural projects that evidence productive sustainability throughout underdeveloped and developing areas of need.
EPACHA's slide-show presentation entitled, "HUMANITARIAN AGRICULTURE: EQUIPMENT AND TECHNIQUES" is intended to illustrate the types of modern-day agricultural equipment, machineries and techniques needed in the process of providing humanitarian agricultural assistance worldwide.
Is the World willing to go?
Is the World willing to GROW . . .
. . . Sustainable Agriculture NOW
and for future generations to come?!
"The FAO [Food and Agriculture Organization] of the United Nations leads international efforts to defeat hunger.
Serving both developed and developing countries, FAO acts as a neutral forum where all nations meet as equals to negotiate agreements and debate policy. FAO is also a source of knowledge and information. We help developing countries and countries in transition modernize and improve agriculture, forestry and fisheries practices and ensure good nutrition for all.
Since our founding in 1945, we have focused special attention on developing rural areas, home to 70 percent of the world's poor and hungry people."
Learn more about international
efforts to defeat hunger
and the
"State of Food and Agriculture"
Click Below: Must See Video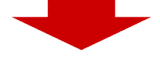 "State of Food Security and
Nutrition in the World"
Click Below: Must See Video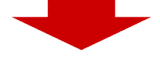 New Director-General vows to build on UN FAO's strengths, making it
more dynamic, transparent and inclusive
Director-General of the United Nations FAO: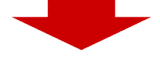 Courtesy, United Nations - FAO
Have you thought about
Agriculture's
vital importance lately?
Are you "Investing" in
Agriculture
to . . .
Sustain Humanity?
Whether fields of corn . . .
. . . or spreads of wheat,
Start Learning More . . .
Start "Investing"
Courtesy, United Nations - FAO
If you've missed the work of EPACHA in its Phase I duration, please be encouraged to click on the below web links.
​
Sincerest Thanks are Extended to http://archive.org/web/ for having made possible an archived viewing of
EPACHA Foundation's entire volume of its Phase I web pages: