United Nations Development Programme
Are YOU contributing to . . .
"Sustainable Development"
for the well-being of . . .
"ALL" of . . . Humanity?!
Learn more about the work of . . .
on the following web pages:
In 2015, world leaders agreed to 17 goals for a better world by 2030.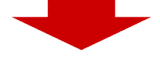 If you've missed the work of EPACHA in its Phase I duration, please be encouraged to click on the below web links.
​
Sincerest Thanks are Extended to http://archive.org/web/ for having made possible an archived viewing of
EPACHA Foundation's entire volume of its Phase I web pages: