Environmental Protection Alliance and Center for Humanitarian Affairs Foundation
"REBUILDING OUR WORLD BLOCK-BY-BLOCK"
T h e P o r t a l s o f E P A C H A F o u n d a t i o n – P h a s e I I a r e O p e n :
How much do you know about the United Nations Association of the United States of America?
The stating point to learn more is only a click away!
Global Leadership Begins With . . .
R. E. "Ted" Turner (U.S.A.)
Founder & Chairman
What does UNA-USA stand for?
Must See Video . . . Watch, Listen & Learn!
2022 Theme—One Planet, One Humanity,
One Common Agenda
On February 24, we're bringing together UN officials, lawmakers, community leaders, young professionals⁠—and so many others⁠—to delve into the lifesaving work of the UN and its agencies. With a mix of live and on-demand content, you'll have the opportunity to hear directly from global leaders a bout the impact of a strong U.S.-UN partnership, witness the work of UN agencies on the ground globally, and learn tips and tricks to enhance your advocacy skills. Registration opens in January.
Become Globally Engaged . . . NOW!
Quote / Image Courtesy, United Nations
What are you waiting for?
Reserve Your Seat
for the next
UNA-USA Summit!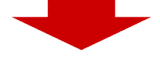 Become a UNA-USA Member!
Remember: The Youth
of today are the Global Leaders
of tomorrow! Now is the time
to protect the vital and
indispensable work of the
and for future generations to come!
​
​
- EPACHA Foundation -
​
​
EPACHA Foundation Extends
for allowing use of images, visuals and
print presented herein.

If you've missed the work of EPACHA in its Phase I duration, please be encouraged to click on the below web links.
​
Sincerest Thanks are Extended to http://archive.org/web/ for having made possible an archived viewing of
EPACHA Foundation's entire volume of its Phase I web pages: