How much do you know about the United Nations Association of the United States of America?
The stating point to learn more is only a click away!
Global Leadership Begins With . . .
R. E. "Ted" Turner (U.S.A.)
Founder & Chairman
What does UNA-USA stand for?
Must See Video . . . Watch, Listen & Learn!
UNA-USA Special Announcement
Once Again . . .
It's Time for Global Engagement!
UNA-USA's Global Engagement Summit is the largest annual gathering of UN supporters in the U.S., bringing together over
1,500 college students, young professionals, and community
leaders from across the country to dive deep into the
mission and work of the United Nations. This event
unites grassroots change-makers with world
leaders to empower them to be better and more
effective UN advocates in communities across the U.S.
Become Globally Engaged . . . NOW!
Quote / Image Courtesy, United Nations
What are you waiting for?
Reserve Your Seat
for the next
UNA-USA Summit!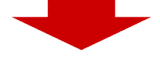 Become a UNA-USA Member!
Remember: The Youth
of today are the Global Leaders
of tomorrow! Now is the time
to protect the vital and
indispensable work of the
and for future generations to come!
EPACHA Foundation Extends
for allowing use of images, visuals and
print presented herein.
If you've missed the work of EPACHA in its Phase I duration, please be encouraged to click on the below web links.
​
Sincerest Thanks are Extended to http://archive.org/web/ for having made possible an archived viewing of
EPACHA Foundation's entire volume of its Phase I web pages: