2019 Theme: #StepWithRefugees —
Take A Step on World Refugee Day
Courtesy, United Nations - UNHCR
Learn more on the following web page:
Is the World Community prudently considering
the plight, hardships
AND
"Human Rights"
of Refugees
Around the World?
is "1" global agency dedicated to ensuring
the protection and well-being of Refuges.
Nations great and small comprise
the sum total of the greater,
more numerous global
family: all having the
responsibility of . . .
"compassionate
understanding"
for ALL refugees - who are
helpless in the face of horrific
harms and dangers clearly
identified as . . .
"Crimes Against Humanity"
which force them
to flee in search of
safety and protection.
If this were YOU and YOUR family,
What would YOU expect
from the . . .
"global family of Nations?"
Learn more about World Refugee Day and
UNHCR on the following web pages: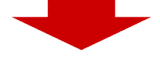 If you've missed the work of EPACHA in its Phase I duration, please be encouraged to click on the below web links.
​
Sincerest Thanks are Extended to http://archive.org/web/ for having made possible an archived viewing of
EPACHA Foundation's entire volume of its Phase I web pages: