Environmental Protection Alliance and Center for Humanitarian Affairs Foundation
"REBUILDING OUR WORLD BLOCK-BY-BLOCK"
T h e P o r t a l s o f E P A C H A F o u n d a t i o n – P h a s e I I a r e O p e n :
"Refugees" Have Much to Offer!
Are YOU willing to help
improve the lives of
"Refugees" Around the World?
Courtesy, United Nations - UNHCR
"The shared experience of COVID-19 has showed us that we only succeed if we stand together. We have all had to do our part to keep each other safe and despite the challenges, refugees and displaced people have stepped up.
​
Given the chance, refugees will continue to contribute to a stronger, safer and more vibrant world. Therefore UNHCR, the UN Refugee Agency's World Refugee Day campaign this year is calling for the greater inclusion of refugees in health systems, schools and sport. Only by working together can we recover from the pandemic.
​
Together we heal, learn and shine."
Quote Courtesy, United Nations - UNHCR
​
​
​
​
​
Inclusion is the way forward!
No population of Humanity should be excluded from the
"right" to an overall healthy, well-developed and
sustainable human existence within
secured habitations of peace.
Devlopment with Human Dignity . . . for all!
Courtesy, United Nations - UNHCR / Rocco Nuri
Congolese asylum-seekers line up to undergo security and health screening in Zombo, near the border between Uganda and the Democratic Republic of Congo.
Learn more on the following web pages:
Learn more on the following web pages:
​
​
Is the World Community prudently considering
the plight, hardships
AND
"Human Rights"
of Refugees
Around the World?
is "1" global agency dedicated to ensuring
the protection and well-being of Refuges.
Nations great and small comprise
the sum total of the greater,
more numerous global
family: all having the
responsibility of . . .
"compassionate
understanding"
for ALL refugees - who are
helpless in the face of horrific
harms and dangers clearly
identified as . . .
"Crimes Against Humanity"
which force them
to flee in search of
safety and protection.
​
​
If this were YOU and YOUR family,
What would YOU expect
from the . . .
"global family of Nations?"
- EPACHA Foundation -
​
​
Learn more about World Refugee Day and
UNHCR on the following web pages: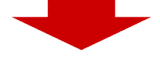 If you've missed the work of EPACHA in its Phase I duration, please be encouraged to click on the below web links.
​
Sincerest Thanks are Extended to http://archive.org/web/ for having made possible an archived viewing of
EPACHA Foundation's entire volume of its Phase I web pages: