Theme:
Every Action Counts!
Courtesy, United Nations - UNHCR
"The COVID-19 pandemic and the recent anti-racism protests have shown us how desperately we need to fight for a more inclusive and equal world: a world where no one is left behind. It has never been clearer that all of us have a role to play in order to bring about change. Everyone can make a difference. This is at the heart of UNHCR's World Refugee Day campaign. This year, we aim to remind the world that everyone, including refugees, can contribute to society and Every Action Counts in the effort to create a more just, inclusive, and equal world."
Quote Courtesy, United Nations - UNHCR
Learn more on the following web page:
Is the World Community prudently considering
the plight, hardships
AND
"Human Rights"
of Refugees
Around the World?
is "1" global agency dedicated to ensuring
the protection and well-being of Refuges.
Nations great and small comprise
the sum total of the greater,
more numerous global
family: all having the
responsibility of . . .
"compassionate
understanding"
for ALL refugees - who are
helpless in the face of horrific
harms and dangers clearly
identified as . . .
"Crimes Against Humanity"
which force them
to flee in search of
safety and protection.
If this were YOU and YOUR family,
What would YOU expect
from the . . .
"global family of Nations?"
Learn more about World Refugee Day and
UNHCR on the following web pages: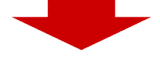 If you've missed the work of EPACHA in its Phase I duration, please be encouraged to click on the below web links.
​
Sincerest Thanks are Extended to http://archive.org/web/ for having made possible an archived viewing of
EPACHA Foundation's entire volume of its Phase I web pages: