E P A C H A F o u n d a t i o n
P r o u d l y S u p p o r t s
Annual Meeting 2021 in Davos Rescheduled
"The World Economic Forum has decided to reschedule the Annual Meeting 2021 in Davos to early next summer.
​
The decision was not taken easily, since the need for global leaders to come together to design a common recovery path and shape the "Great Reset" in the post-COVID-19 era is so urgent. However, the advice from experts is that the Forum cannot do so safely in January.
​
During the week of 25 January, the Forum will digitally convene high-level "Davos Dialogues" where key global leaders will share their views on the state of the world in 2021.
​
Details concerning the dates and location of the rescheduled Annual Meeting 2021 will be shared as soon as the Forum is assured that all conditions are fulfilled to guarantee the health and safety of our participants and the hosting community.
​
The Forum continues to engage its partners and constituents in manifold, collaborative activities to address global, regional and business challenges."
Learn more on the following web page:
There is an urgent need for global stakeholders to cooperate in simultaneously managing the direct consequences of the COVID-19 crisis. To improve the state of the world, the World Economic Forum is starting The Great Reset. The World Economic Forum is the International Organization for Public-Private Cooperation. The Forum engages the foremost political, business, cultural and other leaders of society to shape global, regional and industry agendas. We believe that progress happens by bringing together people from all walks of life who have the drive and the influence to make positive change.
Text Courtesy, World Economic Forum
Reset your mark in Our Changed World
with the . . .
Learn more on the following web page:
Celebration of the 50th Anniversary
COMMITTED TO
IMPROVING THE STATE
OF THE WORLD
Special Address by H.R.H. The Prince of Wales
"Sustainable Market Council"
at 50th World Economic Forum
22 January 2020
Learn more on the following web page:
H E L P I N G
H U M A N I T Y ?
" E V E R Y T H I N G ! "
T h e "F U T U R E" h a s
It's time to win Hearts
and Minds . . .
Socially, Politically and
" E C O N O M I C A L L Y "
The World Economic Forum
is a forum of . . .
Learn more about the work of the
World Economic Forum
and how YOU can
PARTICIPATE
and . . .
SHOW SUPPORT
a t t h e f o l l o w i n g w e b s i t e :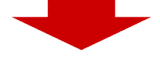 EPACHA Foundation Extends​
for allowing use of images and print
​​
presented herein.
If you've missed the work of EPACHA in its Phase I duration, please be encouraged to click on the below web links.
​
Sincerest Thanks are Extended to http://archive.org/web/ for having made possible an archived viewing of
EPACHA Foundation's entire volume of its Phase I web pages: