E P A C H A F o u n d a t i o n
P r o u d l y S u p p o r t s
It's Time for the World Economic Forum!
What does global "Economics"
have to do with improving
the state of the World?
World Economic Forum 2019 Annual Meeting launching a new
Humanitarian Investing Initiative
The World Economic Forum, the World Bank and the International Committee of the Red Cross are launching a High-Level Group on Humanitarian Investing to unlock new capital in fragile contexts.
Learn more by Clicking on the below web link:
H E L P I N G
H U M A N I T Y ?
" E V E R Y T H I N G ! "
T h e "F U T U R E" h a s
It's time to win Hearts
and Minds . . .
Socially, Politically and
" E C O N O M I C A L L Y "
The World Economic Forum
is a forum of . . .
Learn more about the work of the
World Economic Forum
and how YOU can
PARTICIPATE
and . . .
SHOW SUPPORT
a t t h e f o l l o w i n g w e b s i t e :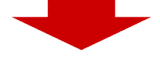 EPACHA Foundation Extends​
for allowing use of images and print
​​
presented herein.
If you've missed the work of EPACHA in its Phase I duration, please be encouraged to click on the below web links.
​
Sincerest Thanks are Extended to http://archive.org/web/ for having made possible an archived viewing of
EPACHA Foundation's entire volume of its Phase I web pages: