Learning more about . . .
ILO:
100th Year Anniversary 1919 - 2019
Promoting decent work for all.
A safe and healthy return to work during the COVID-19 pandemic
Learn more . . . Click on the following web links:
21st Century and New Millennium
With tremendous amounts of
"Work to be Done"
Around the World . . .
Why is there not more promotion
AND the creation of more
decent jobs by all sectors
of employment?
What are YOU waiting for . . .
International Labour Organization
Make your mark in History:
"Partner" with "ILO"
NOW to help
e n s u r e . . .
L e g i t i m a t e , decent
employment that offers
sustainable income
within safe and
healthy working environments
for many generations to come.
Learn more on the following web pages: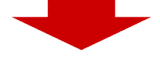 Decent work and the 2030 Agenda for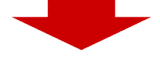 If you've missed the work of EPACHA in its Phase I duration, please be encouraged to click on the below web links.
​
Sincerest Thanks are Extended to http://archive.org/web/ for having made possible an archived viewing of
EPACHA Foundation's entire volume of its Phase I web pages: