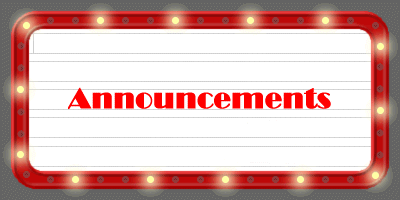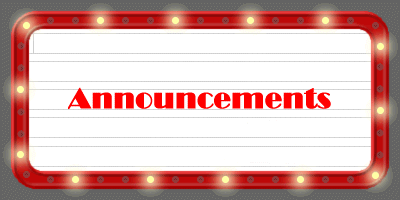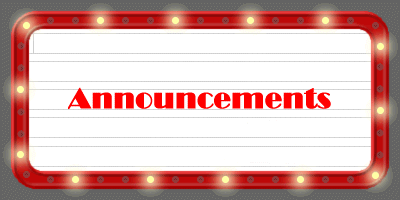 Special Announcements - 2021
Make sure to check back for additional updates!
Annual Meeting 2021 in Davos Rescheduled
Learn more on the following web page:
EPACHA Foundation Proudly Honors
Dr. Martin Luther King, Jr.
January 15, 1929 - April 4, 1968
The greatest "Civil Rights Leader" of our time
continues to live in our hearts, minds and
PEACEFUL civil action NOW and
for many generations to come!
Learn more about the Life and Legacy of
Dr. King on the following web pages:
Is the World Willing to . . .
"Advance the Protection of Nature?"
Save the Date: 11 January 2021
Organized by France, in cooperation with the United Nations and the World Bank,
the 'One Planet Summit' for
biodiversity on 11 January 2021 aims
to advance the protection of Nature
Learn more on the following web page:
Save the Date: 10 January 2021
Video Courtesy, United Nations
Learn more on the following web pages:
UN General Assembly - 75th Anniversary
January 10, 1946 - January 10, 2021
"Excellencies, I am delighted to address this commemoration of the General Assembly's first meeting that took place in this very Hall 75 years ago today.

Since that initial meeting, the General Assembly has met in 75 sessions to discuss and act on the topics that matter most to our people. The General Assembly has evolved. It has grown from 51 members to 193 today. But it still remains a shining example of multilateralism where every country, no matter how big or small, gets one equal vote. And it remains a sanctuary where nations can peacefully address their differences and find solutions to global challenges.

As we recover from COVID-19 and move together towards a greener, more equitable world, we will continue to be guided and inspired by the Universal Declaration of Human Rights and the Sustainable Development Goals.

Over the past 75 years, we have achieved more together than we could have apart. As we move into the next 75 years and our world becomes ever more connected, let us tighten those bonds, so we can best protect and deliver for the peoples we serve. Thank you."
Quote Courtesy, Volkan Bozkir (President of the General Assembly)
at the "We the Peoples", an event in London to
commemorate the General Assembly's 75th anniversary
Learn more on the following web pages:
EPACHA Foundation Wishes . . .
The year 2020 deeply impacted its mark of
unprecedented events the world did not
expect - and was not prepared for.
With the widespread devastation of the
Corona Virus [COVID-19] Global Pandemic,
Nations great and small shall never be the
same. Nor shall everyday communities of
families & friends around the world revert to a
way of life so familiar but now so estranged.
The lessons learned from so great an impact
as the COVID-19 pandemic can be viewed
as a monumental wake-up call that
demands answers in terms of
preparedness for the unexpected
and unanticipated. Scaling from local
communities to top-level national leadership, a
certain fact cannot be denied: There certainly is
Global responsibilities are heightened
with stark realities that compel well-planned,
coordinated efforts for successful results.
As COVID-19 has made global history,
so must historic impacts for the whole of
Humanity's overall well-being toward
sustainability within a healthy
environment become that most
important priority for the
UN Secretary-General António Guterres
2021 New Year's Video Message
Video Courtesy, United Nations
Learn more on the following web page:
The Work Continues for
the World as a Whole!
If you've missed the work of EPACHA in its Phase I duration, please be encouraged to click on the below web links.
​
Sincerest Thanks are Extended to http://archive.org/web/ for having made possible an archived viewing of
EPACHA Foundation's entire volume of its Phase I web pages: