Environmental Protection Alliance and Center for Humanitarian Affairs Foundation
"REBUILDING OUR WORLD BLOCK-BY-BLOCK"
T h e P o r t a l s o f E P A C H A F o u n d a t i o n – P h a s e I I a r e O p e n :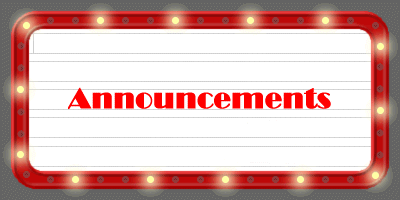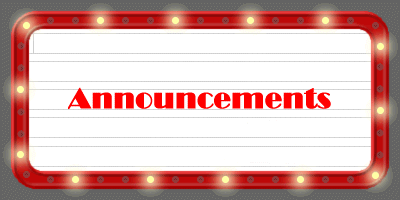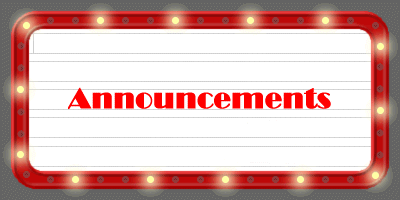 Special Announcements - 2018
Make sure to check back for additional updates!
Are "Human Rights" being ensured
Around the World?
The Universal Declaration
of Human Rights
70th Anniversary
December 10, 1948 - December 10, 2018
U.S. First Lady Eleanor Roosevelt with the Universal Declaration of Human Rights, 1949
Learn more on the following web page:
The World Mourns and Remembers . . .
41st U.S. President George H. W. Bush
June 12 1924 - December 1, 2018
A Global President . . . A Giant Footprint
"I want a kinder and gentler nation like a thousand points of light in a broad and peaceful sky."
Learn more about "41" on the following web pages:
UN Secretary-General António Guterres
Saddened by the Passing of
U.S. President George H. W. Bush
Courtesy, United Nations - Photo by Yutaka Nagata
George H. Bush, Permanent Representative of the United States to the United Nations, addresses the
General Assembly in October 1971.
The UN chief said that the former President, . . . was "a leader who served the United States with distinction and supported the United Nations with dedication." . . . "George H. W. Bush worked productively with and through the United Nations. Across the years I was consistently impressed by his compassion, instinct for moderation and commitment to public service. At this time of loss, I extend my heartfelt condolences to his family, friends and the Government and people of the United States."
Our Climate is Changing . . .
So Must We Change Together!
Learn more on the following web pages:
NATO's Staunch Stance for a Secured &
Peaceful World for It's Allies and
NOW . . . and for future generations to come!
''New Russian missile undermines European security''
MUST READ: Op-ed by NATO Secretary General Jens Stoltenberg has been published by El Pais and La Repubblica, part of the Leading European Newspaper Alliance (LENA) - 29 November 2018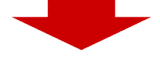 ''Nuclear Proliferation in any place Around the World
constitutes . . . a "CRIME AGAINST HUMANITY" &
Humanity's life-sustaining environment!"
EPACHA Spotlights the U.S.A. on Veterans Day!
To every Veteran who fought the good
fight for the protection, defense
and rightful freedoms of all:
Your Valor, Honor & Souls
of rightful Duty shall forever stand tall!
May the "Stars of Liberty" brightly shine
with special favor upon all our Veterans.
And may our "Stripes of Unity" show
genuine gratitude to our Veterans
with utmost respect and reverence.
Remembering Veterans Around the World
​
Any which clad military cloth to engage in lawless terror
be not a reflection of Humanity's Military ardent fervor
that forever burn'th bright morning noon & night!
Let none forget that 'twas Veterans that did'st
bravely defend and protect Humanity's
promised future at hand throughout every land.
not of Humanity's Military will.
Engaging in warfare to lawlessly kill be
Courtesy, Hadi Sutrino / Associated Press
Great Sadness and Deep Mourning resounds Around the World for Loved Ones lost on Lion Air Flight 610, Java Sea - Indonesia. May all be comforted with
Peace knowing that each Precious Soul is
cherished and embraced of Eternity.
Read more on the following web page:
WARNING: REMINDER: 10.27.2018
The lawless killings of innocent peoples
of any religion in any Country,
Nation or habitation are . . .
"Crimes Against Humanity!"
Words cannot fully express the depth of sorrow
for the loss of innocent lives taken at
"Tree of Life Synagogue"
in Pittsburgh, PA - U.S.A.
"Life, Humanity & Earth"
vehemently detest every form of
such hate-filled, heinous, lawless violence.
Read more on the following web page:
WARNING: REMINDER: 10.24.2018
Criminal Acts of Terrorism in any place
Around the World are . . .
"Crimes Against Humanity:"
Always WRONG! Always ILLEGAL!
Always PUNISHABLE to the
Fullest Extent of the LAW!
Read more on the following web pages:
CNN's offices in Manhattan were evacuated after an explosive device was sent there, a
law enforcement official said. [Explosive devices were also sent to two former
U.S. Presidents and Officials] Credit: Jeenah Moon for The New York Times
UN General Assembly Special Announcement
18 September 2018 - 1 October 2018
United Nations Headquarters - New York, NY
Learn more on the following web pages:
EPACHA Foundation Spotlights . . .
Can Dayton, Ohio once again become a
The following is a "MUST SEE VIDEO" - Courtesy of . . .
Click on below image . . . or below weblink:
Reminder...even throughout
advanced Nations, development
must maintain sustainability
far into the future for the
wellbeing and prosperity
of . . .
"ALL of Humanity!"
EPACHA Foundation Bids Farewell to . . .
August 29, 1936 – August 25, 2018
"Unmatched Commitment to Serve"
None can match "John McCain" who ran the good race with "Honor" in good taste.
His "Patriotism and Humanity"
shall forever brightly
shine in that "Realm of Eternity!"
United Nations Bids Farewell
8 April 1938 – 18 August 2018
. . . yet Looking Forward!
Shall forever be deeply etched with
"Exemplary Excellence" in the
History of Humanity &
History of the United Nations!
Please take time to view EPACHA's web page presentation of the
See Also Kofi Annan's Invaluable Contributions to "One Young World" at:
UN Secretary-General Guterres sounds alarm:
Worst cashflow crunch in Years!
The United Nations is at risk of running out of cash, the UN chief has warned, urging Member States
to pay their mandatory contributions on time
and in full, so that the world body can
continue to deliver on its key mandates.
"In a letter to UN staff, Secretary-General António Guterres stated that he had "written to Member States regarding the troubling financial situation facing the United Nations."
​
"Caused primarily by the delayed contributions of Member States to the Regular Budget, his new cash shortfall is unlike those we have experienced previously", he wrote. "Our cash flow has never been this low so early in the calendar year, and the broader trend is also concerning: we are running out of cash sooner and staying in the red longer. . . "
​
". . . He also said the UN does not have much financial flexibility and relies on Member States to pay their dues on time and in full. Mr. Dujarric added that the UN Secretariat would now be looking into ways of reducing expenses, with a focus on non-staff costs."
Above Text and Quotes Courtesy, United Nations
Read full article on the following web page:
UNESCO gives sustainable development a boost; designates 24 new biosphere reserves
Courtesy, UNESCO/Abdul Daudo - Quirimbas Biosphere Reserve, Mozambique
Protecting mangroves, tropical rainforests and other biodiversity hotspots, the United Nations Educational, Scientific and Cultural Organization (UNESCO) bumped up its World Network of Biosphere Reserves by 24 new sites on Wednesday, which means that 686 unique natural sites in total are being preserved globally.
Above Excerpt Courtesy, UNESCO
Learn more on the following web page:
Courtesy, UNESCO/A. Yakovlev - Big Stone River, Mountainous Urals Biosphere Reserve, Russian Federation
The World Proudly Celebrates . . .
The "lawful" and "diligent" care of
Humanity's Planetary
Environment
is a serious responsibility for
Nations great and small.
UN chief 'deeply alarmed'
over military offensive
in south-west Syria
"All stakeholders must immediately stop attacks directed against medical and educational facilities
and put in place security conditions for
UN cross-border humanitarian
deliveries to resume without further delay,"
Above Quote Courtesy, António Guterres
Read full story on the following web page:
Adherence to law is always prudent for the well-being of all, especially in today's world beset by lawless acts which
threaten and harm "the lawful and innocent."
​
However, in the midst of such societal threats
and harms, the global community must
always be mindful of Laws that ensure the
"Human Rights"
of "law-abiding Citizens" at all times.
And whether or not "Humanity's Family of Citizens"
are Christians, Muslims, Buddhists - or are of any
religion or diverse cultures - those inherent
"Human Rights of Humanity"
are inalienable with rightful
freedoms that
include lawful travel throughout
Humanity's rightful Planetary homeland,
EARTH without imposed restrictions.
Now is the time for Nations great
and small to steadfastly support
"Human Rights"
'In response to the withdrawal of the United States on Tuesday [June 19, 2018] from the United Nations
Human Rights Council designed to promote
and protect human rights around the
globe, UN Secretary-General António Guterres
said that he would have "much preferred" the US remain.'
Above Text Courtesy, United Nations
Read more on the following web page:
Courtesy, UN Photo/Elma Okic
World Refugee Day is . . . June 20, 2018
Is the World Community prudently considering
the plight, hardships
AND
"Human Rights"
of Refugees
Around the World?
Visit EPACHA's "World Refugee Day" web page at:
U.S.A. - North Korea
Historic Summit
June 12, 2018 - Singapore
US President Donald Trump and North Korean leader Kim Jong-un met on June 12, 2018, in Singapore in the first summit meeting
between the leaders of the two countries.[2] The two sides
signed a joint communiqué following the summit.
Additionally, the US president announced
that the US would discontinue military exercises in the vicinity
of the Korean peninsula and Kim reiterated his commitment to denuclearization; no concrete dates were announced
but the gestures nonetheless marked a significant
turning point in North Korean–US relations.
Whether in the U.S.A. or North Korea, adherence to inalienable "Human Rights" and "freedoms" that inextricably attach to every Citizen of Humanity is immutable LAW!
​
The protection and defense of "ALL of Humanity" and its life-sustaining planetary environment - from destructive threats and dangers - are global responsibilities for all Nations great and small . . . without exceptions!
​
Violations of "Human Rights" and imposing environmental detriments must be addressed with direct dialogue and intervention if necessary.
- EPACHA Foundation & The Family of Humanity Around the World -
Investing in growth that works for everyone.
​
Preparing for [the] jobs of the future.
​
Advancing gender equality and women's empowerment.
​
Working together on climate change, oceans and clean energy.
​
Building a more peaceful and secure world.
Above Text Courtesy, Wikipedia The Free Encyclopedia
on the following web page:
Thanks to the insightful leadership of Prime Minister Justin Trudeau . . . the hope of achieving
the Sustainable Developments Goals
for all of Humanity
is a more promising prospect of
accomplishment for the entire global family.
G7 Members Planning and Working Together!
In December 2017, Prime Minister Justin Trudeau . . .announced
five key themes that Canada will advance once it assumes
the Presidency of the G7 on January 1, 2018.[6]
If you've missed the work of EPACHA in its Phase I duration, please be encouraged to click on the below web links.
​
Sincerest Thanks are Extended to http://archive.org/web/ for having made possible an archived viewing of
EPACHA Foundation's entire volume of its Phase I web pages: