Page Content: Parental Guidance / Discretion Suggested
Dancing Boys of Afghanistan
Can the global community
of Nations justify
long-practiced,
lawless acts of
"Sexual Crimes"
yet being committed
against
"Young Boys"
in Afghanistan . . . or in any Country Around the World?
Click on web link below to Watch Full Documentary Video entitled:
"The Dancing Boys of Afghanistan"
Video Content: Parental Guidance / Discretion Suggested
Courtesy, pbs – FRONTLINE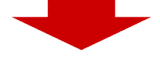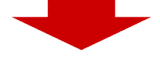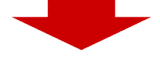 Read more on the following web page:
Read Also Interview With: Nazer Alimi,
Director of the UNICEF-funded Youth Information and
Contact Center in Mazar-e-Sharif
Courtesy, pbs – FRONTLINE
Courtesy, Daily Motion - Read more at:
Sexual Violations Against
Young Boys
and Girls . . .
are nothing less than:
HORRIFIC!
HEINOUS!
LAWLESS!
CRIMINAL!
Crimes Against Children
are . . .
Crimes Against Humanity!
Are Sexual Crimes Being
Committed Against Young Boys
and Girls in Your Country?
Demand of your Country's governing
entity[ies] an immediate end to
sexual crimes against
"Children" . . .
who are the most vulnerable and
helpless "Citizens" Around the World.
If you've missed the work of EPACHA in its Phase I duration, please be encouraged to click on the below web links.
​
Sincerest Thanks are Extended to http://archive.org/web/ for having made possible an archived viewing of
EPACHA Foundation's entire volume of its Phase I web pages: