2020: The Voices of Global Leaders
reminded the world that
HIS MAJESTY KING ABDULLAH II: NO TIME FOR GEOPOLITICAL TURF BATTLES
Courtesy, The Embassy of the Hashemite Kingdom of Jordan - Washington, D.C.
The following text excerpt is an Op-ed by His Majesty King Abdullah II, and presidents Frank-Walter Steinmeier of Germany, Halimah Yacob of Singapore, Sahle-Work Zewde of Ethiopia and Lenín Moreno Garcés of Ecuador
"No time for geopolitical turf battles. We need a global alliance to fight the pandemic . . . Our nations, societies and economies are slowing down, almost grinding to a halt in the face of a global, external threat that transcends borders, ethnicities, and creeds. Public life has come to a virtual standstill. But these unprecedented measures of social distancing will be hard to sustain over a long period of time.
Nations are turning inward as they try to cope with the coronavirus pandemic, closing borders and imposing drastic executive measures in a retreat that risks leaving every country fending for itself. However, we can contain and counter COVID-19 more effectively by knocking down the barriers that hinder knowledge exchange and co-operation.
​
Crises like these tend to bring out both the best and the worst in people. It is our responsibility as leaders to encourage the former and contain the latter. Our countries are at varying stages of the crisis but we all see and admire the strong spirit of solidarity and the many people who are passionately trying to save lives or keep indispensable services up and running. They give us hope and offer inspiration that our societies may not only weather this crisis but also grow stronger and more connected."
Read entire Op-ed on the following web page:
Queen Elizabeth II Addresses the U.K. in
the Wake of the COVID-19 Pandemic
" . . . While we have faced challenges before, this
one is different. This time we join with all Nations across the globe in a common endeavour using the great advances of science and our distinctive compassion to heal. We will succeed, and
that success will belong to every one
of us. . . For now, I send my thanks
and warmest good wishes to all."
President of South Africa, Cyril Ramaphosa addresses Nation on COVID-19 measures
" . . . There is each of all of us, South Africans . . . and the residents of our country who are standing together as one in confronting this National health emergency. Amongst us are the men and women who rise at dawn every day and labour through the night to keep this country going.
I speak of the farm worker who is helping to keep us supplied with food. I speak of the technician in the power station working shift after shift to keep the lights on. I speak of the caregiver in the old-age home; the childcare home and the hospice who comes in every day to tend to the most vulnerable of our citizens.
I speak about the taxi driver, the refuse collector, the bus driver, the supermarket cashier, the hospital cleaner, the petrol attendant and all those essential workers."
"You are our unsung Heroes, and . . .
WE SALUTE YOU!"
President of South Africa, Cyril Ramaphosa
Chinese President Xi Jinping visits Wuhan for first time since start of Coronavirus outbreak
Chinese President Xi Jinping arrived in Wuhan – epicentre of the coronavirus outbreak – on March 10, 2020, as the number of new infections in mainland China continued its downward trend, with just 19 cases of Covid-19, the disease caused by the virus, confirmed the day before. It's the first time Xi has visited the stricken capital of Hubei province since the epidemic began.
Japan's Prime Minister, Shinzo Abe
says 2020 Tokyo Olympics
will be postponed to 2021
" . . . I asked if it would be possible to consider postponing the Games for approximately a year. I received an answer from
President Bach [9th President of the IOC] that he
agreed 100 percent. We agreed that we would
hold the Tokyo Olympics and
Paralympics by the Summer of 2021. We agreed
that we would stay in close contact so that we would
be able to hold the Tokyo Olympics and Paralympics
in its complete form so that it will be a sign that
(humanity) has overcome the new corona virus."
Prime Minister of Japan, Shinzo Abe
JOINT STATEMENT FROM THE INTERNATIONAL OLYMPIC COMMITTEE AND THE TOKYO 2020 ORGANISING COMMITTEE
Learn more on the following web page:
Detained children at 'grave risk' of contracting COVID-19 – UNICEF chief
Courtesy, United Nations / UNICEF/Giacomo Pirozzi
Two young [child] prisoners stand behind bars in a jail in Abomey, Benin
Children . . . Must not be forgotten!
Learn more on the following web pages:
As Corona Virus [COVID-19]
brings this world
to a halt . . .
Tune in: Saturday, May 23, 2020 10PM ET
Cool School Learning Tools for . . .
Hi Kids! Are you keeping up with
your school work at home?
During this time of the
Corona Virus [COVID-19] -
"staying home for safety,"
learning at home can
be a fun-filled
adventure!
​
Click below to discover some
"Cool School Learning Tools for Kids!"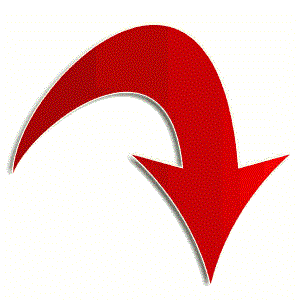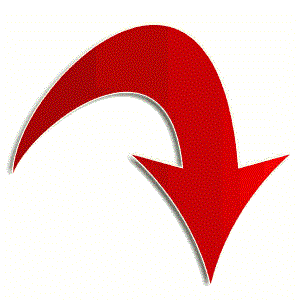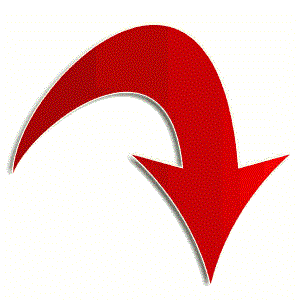 As Nations great and small progress through the year 2021, may the
lessons of 2020:
"The Year of COVID-19"
be a guide toward building back
a better world with the helpful
ingenuity of the whole
If you've missed the work of EPACHA in its Phase I duration, please be encouraged to click on the below web links.
​
Sincerest Thanks are Extended to http://archive.org/web/ for having made possible an archived viewing of
EPACHA Foundation's entire volume of its Phase I web pages: